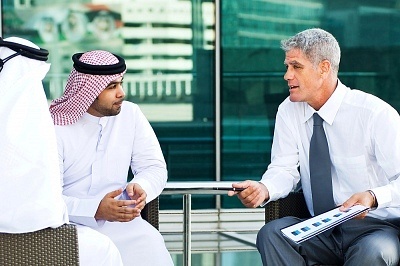 When it comes to finding jobs overseas, Dubai tops the list of many people who are looking to settle abroad for career opportunities. Dubai is one of the most prosperous cities in the world and is the hub of many multinational companies and financial organizations. The UAE is transforming from its cliché oil-based economy and has many alternative sectors that are booming rapidly in the country. It has given rise to numerous job opportunities in Dubai, and the expat jobs have been reaching new heights year after year. However, while there are many job openings in Dubai, the number of applicants is even higher, and thus, it is best not to make any mistakes while applying for a job in Dubai. Here are the few mistakes you must avoid when looking for an expat job in UAE –
Do Not Apply for Random Jobs
Many job applicants end up applying to just about any jobs they come across and are only partially eligible for. For example, if the job description clearly states that the applicants must be fluent in Arabic or Persian, and you don't know either of these languages, there is no point applying for it. Applying to random jobs at the job search site would only increase the time you spend in looking for expat jobs in UAE. It would increase your frustration when you do not get a positive response. Search for jobs that match your qualifications, skills, and experience level to ensure you get a response you are looking for.
Don't Fall Prey to Fake Expat Job Offers
There are many fake job agencies out there that would make false claims online as well as offline of getting you a job in Dubai with lavish salary and perks. They claim to get you such a job at a high fee and the desperation of the people to get a job in UAE ensures they fall prey to such fake job offers. Be aware of the local employment laws, employer, and legitimate job offers to differentiate the fake ones easily. Do your research and only take the job responses further that are legitimate.
Provide Correct Information in Your CV
Never try to misrepresent information in your resume as you may end up getting caught sooner or later. It may lead to you getting sacked from the job, or it may result in creating an environment of mistrust with your employer, which may block further opportunities for you in the future. It is something that you certainly don't want, and thus, it is better to provide only the correct information in your CV, which you can back with substantial proof like certificates, references, and authorized paperwork.
Build Your Network
If you want to find jobs around the world, it is essential that you start building relationships and network with people in the same industry but in different countries. It has been seen that many jobs are filled using networking. You should spend time attending meetings and meets in different countries so that you can be informed in case any opportunities arise.
Lack of Proper Communication
Many people do not reply to the employer's main on time or do not follow up on a prospect. Lack of communication is another mistake that many people make that restrict them from getting their dream jobs. It's important to give a prompt reply to emails or attend calls if the hiring manager is trying to contact you.
These are just a few of the mistakes that should be avoided if you want to secure an expat job.  It will allow you to speed up your career progression and take you to new heights.