Apply for Auto Loans Online with our Secure and Confidential Application!
If you have ever bought a car using credit money, you already know how competitive interest rates are in this sector. Mechanisms used by financial institutions, banks, and credit unions to attract more customers are both complex and well-diversified. At the same time, offers associated to them have become implicitly varied, too. Saving more money in the long run or spending less tomorrow – these are the two options you have to choose from. At the same time, the number of variables influencing auto loans is so high (amount of the loan; repayment period; extension opportunity; fixed vs. variable APR; type of car; etc.) that people have turned to professional companies to get help. You too can get help at www.unitedfinances.com, where we concentrate on providing the most advantageous solutions to our customers.
But how did lenders get to offer auto loans in the first place? What are the reasons behind this particular financial product? What are their benefits and how are they optimized as to become equally profitable for the borrower and the lender need cash now? The answers to all these questions are as follows:
Most people who buy cars don't have the money to pay for them in full.
Lenders are aware that auto loans provide borrowers with more money for daily expenses and allow them to pay the money back in a reasonable amount of time.
More cars are available this way to more borrowers, which leads to an increase in the standards of life.
Auto loans have surfaced as a natural consequence of the development of the technological industry. There are currently more cars available to clients worldwide.
Despite specific (and extremely rare) cases, the principle which states that the profit and the number of loans are in direct relationship is valid for auto loans.
Accessibility
Structurally, there's little difference between a regular loan and an auto loan from the bank's or financial institution's perspective. The accessibility of loans for buying cars is thus much higher today than it has ever been. Although it depends on your credit history, this type of loan is within your reach if you can prove your financial reliability. The approved interest rate is correlated with your credit score: the higher your credit score, the more opportunities you have to get access to an auto loan. Age is also relevant, as financial institutions stress on the importance of helping the young get a car.
Benefits
The most important benefit of all is that lenders welcome all types of borrowers to access car loans. Also, they can speed up the process if you're in a hurry to reduce the time you usually spend filling in papers. In general, they take little time for approval once all the documents are in place.
Where to get them
The best options are to be found online due to the increased adaptability of the system; here, you can contact banks, online lenders, and other financial businesses and companies that offer auto loans on a regular basis.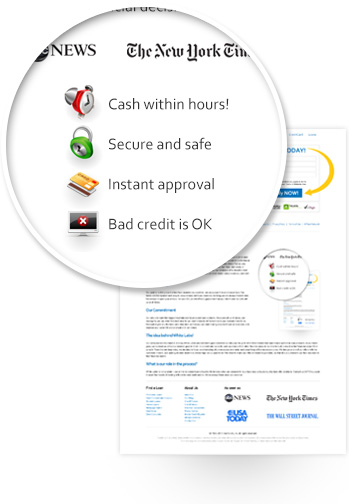 © 2013 UnitedFinances.com, Inc. All rights reserved.
UnitedFinances.com is a free comparison service empowering consumers to make better financial decisions. Our services are completely free of charge to our customers. However, this site may be compensated when a user clicks an "apply" or "apply now" button, or other links on the website.