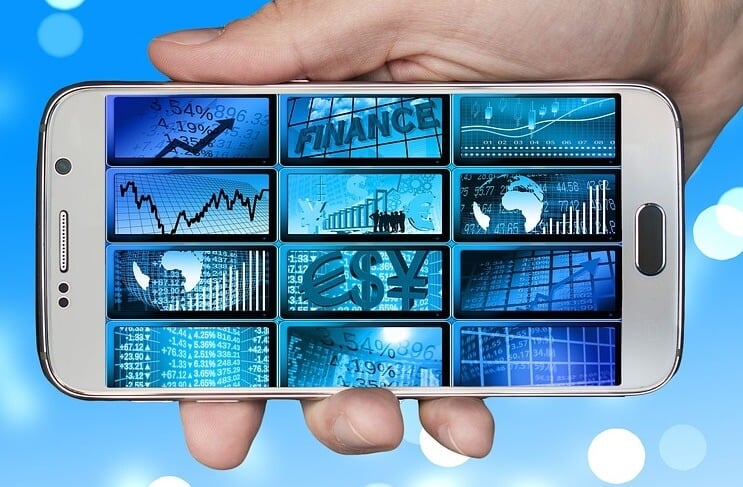 Learning how to invest in the stock market can be confusing and daunting sometimes. It mainly depends on how well you have practised the skills. But if you are a beginner, you can't invest your hard-earned dollars just to practice. The only way to learn how to invest is by investing, but it is not necessary to invest your real dollars when you do so.
By playing stock market simulators games, you get to invest money that is fake in a real market situation. It teaches you how to trade for quick profits, minimize your losses, place different trade orders, and build an investment strategy. 
Benefits of stock market games
To understand how the stock market games helps you become a successful trader, you should know its benefit:
Knowledge about brokerage

: The stock market simulator also gives you experience about the brokerages and commission charged by brokers for making a particular transaction. 

Understanding of stock market

: Practice always makes a man perfect. So if you are regularly practising trading in the game, you develop a better understanding of the market's ways and trends. As a result, in the real market, you will be able to perform better.

Serves as a practice ground

: Before starting investing real money in the stock market, it is advisable to polish your skill first by trading on a virtual platform. You can analyze your skill, knowledge and strategy before making a mistake in the actual market.
Playing in the simulator feels like you are trading in the real stock market. It can be an excellent platform to test your strategies and how you think of deciding on a price and stock option. 
Best stock simulator
Here is a list of the best stock simulator that you can try:
Investopedia stock simulator
Investopedia is an excellent comprehensive stock simulator game that you can try. This game lets you create a profile in an advanced online suite consisting of stock analysis, advance portfolio, stock research, summaries and many more.
It offers its users the easiest platform to use yet realistic way to practice trading. Moreover, it keeps you updated of the real stock news and insights to make you feel you are in the official trading app. It also includes a gamified and competitive aspect for its users.
In the competition, you get connected to around 700,000 investors worldwide and compete with them. This competition helps beginners to learn a lot as they gain immense knowledge in the process. The contest runs every quarter, and the game ranks you according to your growth and how well you were able to invest. 
The ranking helps boost up personal validation even if you are in the 109th place. Plus, the fact that you can earn award and prices double the motivation. You can check the best online trading platforms.
Motley Fool CAPS stock simulator
The game focuses on the principle of crowd-sourced investment wisdom. At the same time, the CAPS service provides by the game make you see the reason why a player made a pick. Usually, the players write a short write-up about the given stock which serves as a perfect tool for sourcing ideas. 
You can join the big competition with around ten thousand players, and in the end, you get a ranking based on your performance. However, if you want to gain knowledge, you can see what the leaders are buying and its reason. 
CAPS service keep on recording your performance in comparison to other players and gives score accordingly. The score does not depend on how much you earn instead, your pick. Also, it depends on, by how much it beats the market overall. But the most favourite part about the game is you can learn a lot by watching the top performers in action and can even bring up queries.  
Market watch stock simulator
MarketWatch is another excellent browser-based stock exchange simulator. Similar to Investopedia simulator it runs on a hosted platform under an official financial website for monitoring market. 
The platform allows you to make your own game or you can join the one already created. You can choose any game among the ten thousand games available on the list of fun right now. However, if you are creating your own game, you can set many parameters as you like. For instance, how long the game will continue, whether the player will short-sell or trade on margin, and the starting virtual money every player will get.  
You can trade in real-time using your virtual portfolio. It allows the player to talk strategies with other players in the discussion room of your game. Moreover, other people can join the customized private or public game that you have designed.  
Wealthbase
It is the newest addition to stock market games, and it is very much fun to play. Just like the other, you can design your own game here and set its rule. After creating the game successfully, you can send them to your friend via email and ask them to join the virtual contest you will have in a few minutes. 
One of the essential benefits you get in wealthbase is it is not subjected to desktop only; you can also play it through a mobile app.
The game's interface is super smooth; you don't have to wait for hours to load it. Moreover, social elements make the competition more interesting. The game will allow you to see the live feed of the stocks your competitor are picking. At the end of the day, you will get updates of your progress; you can also view charts and news feeds to grow yourself more. 
Conclusion
Stock games are isn't just for beginners; it is also for the pro trader. Beginners get knowledge about the real trading situation and its outcome without losing real money. At the same time, pro traders receive an opportunity to test their trading skills and gets a reward in return. It is an enjoyable, entertaining and risk-free way to hone your skills. Among so many options available for stock games choose the one that suits you and meet all your requirement.