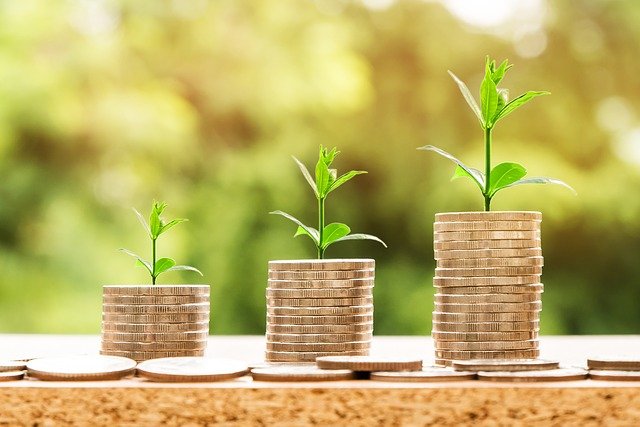 In today's fast-paced world, unforeseen financial emergencies can arise, leaving many individuals in need of immediate funds. Whether it's an unexpected medical bill, a car repair, or any other urgent expense, finding a reliable lender who offers loans to individuals with bad credit can be a challenging task. That's where UnitedFinances comes in.
With over a decade of experience in the industry, UnitedFinances has been committed to assisting people in all financial situations in obtaining the loans they need. By handpicking trusted lenders based on their quality, reliability, and compatibility with borrowers' requirements, UnitedFinances ensures that customers are connected with reputable direct lenders.
Experience and Reliability
One of the key advantages of choosing UnitedFinances is their extensive experience in the lending industry. Since their inception, they have built a comprehensive database of trustworthy lenders, regularly updating it to provide borrowers with the best loan options available. By minimizing the risks associated with online loans, UnitedFinances offers customers peace of mind when seeking financial assistance.
Years of experience play a crucial role in the lending industry. With UnitedFinances, borrowers can take advantage of their well-established network of lenders. Through years of research and analysis, UnitedFinances has identified the most reliable and reputable lenders who specialize in offering loans to individuals with bad credit. This ensures that borrowers are connected with lenders who are trustworthy, transparent, and provide reasonable terms and conditions.
Free Application Process
At UnitedFinances, applying for a loan is not only hassle-free but also completely free of charge. Understanding the importance of exploring various financial products and lenders to find the best fit, they ensure that customers are not burdened with any additional costs for their services. By offering a transparent and cost-free application process, UnitedFinances empowers borrowers to make informed decisions without any financial obligations.
The loan application process with UnitedFinances is straightforward and convenient. Borrowers can access their online platform and fill out a simple application form. This form gathers basic personal and financial information necessary for the loan evaluation process. The application can be completed at any time, providing borrowers with the flexibility to apply from the comfort of their own homes.
No Credit Check
Having a poor credit score can be a significant barrier when seeking a loan. Many lenders perform credit checks, and multiple inquiries can further damage credit ratings. However, with UnitedFinances, applicants can rest assured that their credit score will not be affected during the loan matching process. By not pulling credit reports, UnitedFinances helps individuals with bad credit access the funds they need without the worry of further compromising their financial standing.
UnitedFinances believes in providing equal opportunities to all borrowers, regardless of their credit history. They understand that bad credit should not be a defining factor in one's ability to secure a loan. By omitting the credit check step, UnitedFinances removes a significant hurdle for individuals with less-than-perfect credit scores.
Easy Opt-Out Option
UnitedFinances understands that each individual has unique preferences when it comes to receiving promotional or informative emails. They provide borrowers with the flexibility to opt out of such communication instantly. Whether you prefer to stay updated on personal finance topics or wish to minimize contact, UnitedFinances respects your decision and is committed to serving you according to your preferences.
Upon completing the loan application, borrowers have the option to indicate their communication preferences. UnitedFinances understands the importance of privacy and ensures that borrowers have control over the type and frequency of communication they receive. Whether you choose to receive occasional updates and educational materials or prefer minimal contact, UnitedFinances respects your choices.
Good Credit Solutions
Contrary to the misconception that UnitedFinances exclusively caters to individuals with bad credit, they also assist those with good credit scores. By carefully evaluating the information provided in the application, UnitedFinances matches borrowers with a network of trusted lenders who specialize in providing loans to customers with good credit. This ensures that even those with a credit score of approximately 640 or higher can benefit from the services offered by reputable lenders.
At UnitedFinances, creditworthiness is not limited to those with bad credit. Their goal is to connect borrowers with lenders who align with their specific financial needs, regardless of their credit standing. If you have a good credit score and are looking for a $1500 loan, UnitedFinances can match you with lenders who offer favorable terms and conditions tailored to your credit profile.
Bad Credit Options
For individuals with less-than-perfect credit, UnitedFinances is the ideal solution. After reviewing and assessing the application, UnitedFinances connects borrowers with lenders who specialize in offering loan products tailored to bad credit situations. It is important for borrowers to thoroughly understand the Terms & Conditions and carefully review all materials provided by the lender before accepting any loan offers. UnitedFinances emphasizes responsible lending practices and encourages borrowers to make informed decisions that align with their financial circumstances.
UnitedFinances recognizes that bad credit can result from various factors and understands the challenges individuals face when seeking loans. By partnering with lenders who specialize in bad credit loans, UnitedFinances ensures that borrowers with low credit scores have access to reliable financial solutions. However, it is crucial for borrowers to exercise caution and carefully review the terms and conditions of any loan offer before accepting it. Understanding the repayment terms, interest rates, and any associated fees will help borrowers make informed decisions and avoid any potential pitfalls.
Conclusion
In times of financial need, securing a loan with bad credit from a direct lender can be a daunting task. However, UnitedFinances alleviates the stress associated with this process by providing a platform that connects borrowers with trusted lenders. With their years of experience, commitment to customer satisfaction, and dedication to finding the best loan options, UnitedFinances is the go-to resource for individuals seeking a $1500 loan with bad credit. By offering a free application process, no credit checks, and the flexibility to opt out, UnitedFinances ensures that borrowers can obtain the financial support they require while maintaining control over their financial journey.