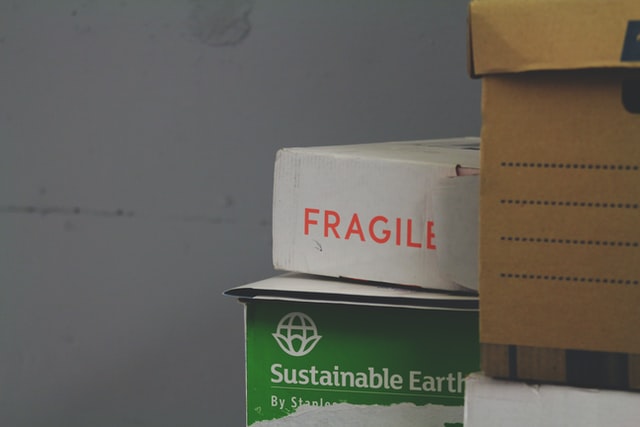 There are many reasons why you may be moving from one place to another. Often, a job change requires a relocation. Or, you may need to move closer to an ailing family member. Perhaps you simply need a change of scenery and are eager to start over somewhere different. Whatever your reasons may be, moving can be exciting and challenging at the same time. As happy as you might be for this event, there is a lot to do and not always a lot of time to accomplish the tasks.
By hiring a professional moving company like International Van Lines, you can reduce your stress and lighten your burdens. Professional movers handle the heavy lifting and transportation of your items. Some companies may offer to pack your belongings as well. If you are worried about time or the amount of possessions you need to move, hiring the pros makes a lot of sense.
Be aware that there are many moving companies in your area, with each vying for your business. Not each company is the same, and some may lack the traits you need in a moving partner. Reading online reviews is an essential step in the process of finding the right company.
Reviews Are Unbiased
It's vital to research different options when it comes to choosing a moving company. You can start by identifying movers close to you and reading about them online. Company websites can provide helpful information such as pricing, availability, and the services they offer. But you need to supplement this research with online reviews.
Reading company websites will give you all the positive aspects of the company. It is a subjective way of looking at movers and what they can provide. By contrast, an online review gives you a look at the experiences of actual customers who are not personally invested in the moving company. People who write the reviews do so willingly and are free to express their positive or negative experiences.
Reviews Can Narrow Your Choices
With so many moving companies to choose from, you may feel overwhelmed. How can you know which one is best when, on the surface, they all seem alike? Reading online reviews is an effective way of spotting key differences between the choices.
When you read a review, you can find elements at the company that you wouldn't otherwise know. Reviews point out issues such as how good or poor the customer service was, whether there were any hidden fees, whether the movers showed up on time, and how fast they were at loading and unloading.
These are essential features of a moving company. By reading what customers have experienced, you can eliminate some movers from contention and continue to consider others.
Reviews Can Confirm What Others Are Saying
As you are getting ready to move, you may start asking people you know about professional moving companies. Family members, friends, neighbors, or coworkers may have used a particular company and may recommend them. It's always good to confirm these referrals by reading online reviews. Comments from other customers (who have no connection to you) can validate what you are hearing from other people.
There Is a Lot at Stake
You make choices throughout the day, each day of your life. Many of these decisions are largely inconsequential and do not require extensive planning or thought. The effects of some choices will not be significant one way or the others. This is not the case when it comes to moving to a new home. If things do not go smoothly, you can suffer the consequences for weeks, months, or even years.
Picking the wrong moving company can be detrimental. Your belongings could become damaged or lost. You may not move all of your possessions out of your home in time or may arrive much later than you planned at your destination. You could even find yourself in your new home while still waiting for the moving truck to arrive (which could be more than a day behind). The stress can grow and build upon the anxiety you were already feeling. 
Moving can be incredibly costly, depending on the distance and amount of possessions you plan to move, so making sure you've done thorough research before signing on the dotted line is crucial. While it's true that not everything you read online is accurate and believable, online reviews can be an effective tool in choosing a moving company that you feel good about. Use this strategy when you find out you will be moving. The sooner to start to look for movers, the more likely your move is to go well.
If you are moving soon, you can feel a lot of stress and pressure. When everything starts to seem impossible and too much to bear, call a professional moving company. Movers have the knowledge, training, and skill to quickly and safely load up the moving truck and transport your possessions to your new home.