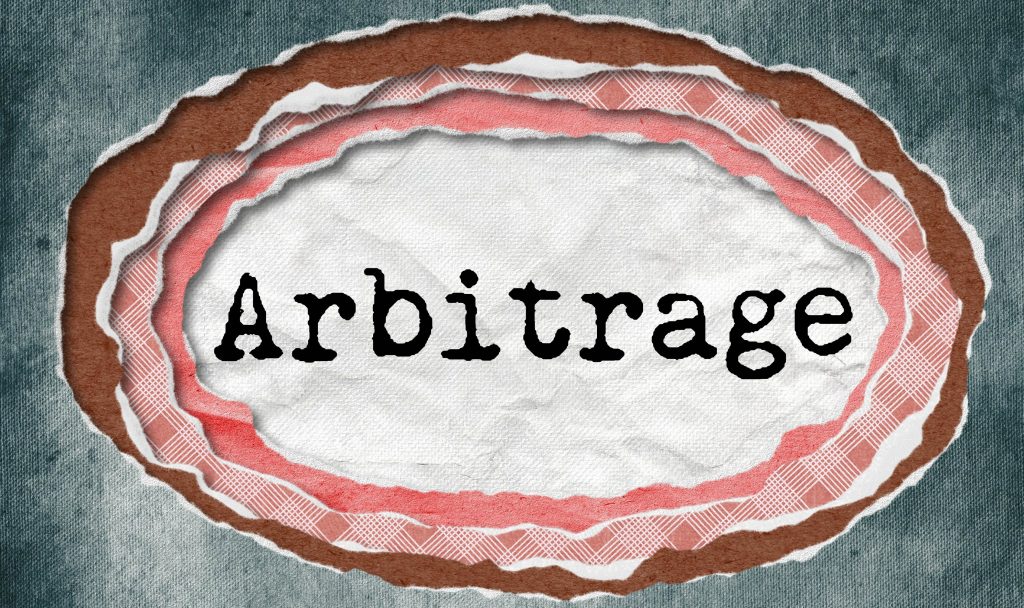 You might be interested in investing in crypto arbitrage trading, but you may be unsure if you'll be able to overcome the market's challenges. But don't worry; this content feature contains some tactics that you may utilize, especially if you're a newbie who doesn't want to learn the hard way. As a result, you should continue reading this post so that when you begin crypto arbitrage trading, you will have these tactics at your fingertips to help you.
What Is Crypto Arbitrage Trading
Crypto arbitrage trading is believed to be one of the most difficult, yet low-risk investments one can undertake. It entails purchasing digital assets at a cheaper price and then selling them at a higher price.
It's said that when you're dealing with crypto arbitrage trading, you'll be utilizing multiple crypto exchanges that may be open at the same moment for a limited time. This means you'll have to sell the digital assets as soon as you buy them from the lower market to avoid a price adjustment.
Below are some tips that'll be beneficial for you to learn about as a beginner doing crypto arbitrage trading:
1. Make Use Of Crypto Trading Bots
As a beginner, you should be aware that not everything that requires your time and strength should be included in your arbitrage crypto trading strategy.
You could actually use trading bots to help you with your investment. This means you'll spend less time worrying about things like when to trade, which is important because crypto arbitrage trading needs to be closely monitored in case of price fluctuations. As a result, when you hire a trading bot, all of the work is done for you.
If you're unsure where to begin your search for a trading bot, consider bots like Bitmex trading bot to assist you with all of your trading procedures.
2. Only Use Reputable Crypto Exchanges
Another tactic to remember when crypto arbitrage trading is to stick to reliable crypto exchange businesses for safety. When you decide to engage in arbitrage crypto trading, you must first understand how it works in order to ensure the safety of your funds.
Crypto arbitrage trading, unlike other sorts of assets such as real estate and others, is largely uncontrolled. As a result, it is vulnerable to threats such as fraud, hacking, and currency collapse.
As an investor, you'll come across instances where you'll need to put large sums of money into exchange wallets. These wallets can be insecure and vulnerable to hacking and exit scams. So, in order to avoid these security dangers, you must take note of and conduct thorough research on trusted crypto exchange providers. This will allow you to choose which companies you can trust and which you should avoid in order to keep your cryptocurrency safe.
3. Make Use Of Time
When it comes to crypto arbitrage trading, one of the most important rules to remember is to take your time when buying and selling. This is because, as previously stated, arbitrage crypto trading takes advantage of small differences in buying and selling prices found from market to market.
So for you to make a profit, you have to be hasty to buy the cryptocurrency from a cheaper market and sell it at a higher market while there are no remarkable changes that'll have been made. It's important to be strategic in using your time so that you don't run a loss because the exchange price can change anytime from the time you'll have purchased your cryptocurrency.
4. Invest In Exchanges With A High Trading Volume
Another approach to keep in mind as a beginner in crypto arbitrage trading is the exchange's trading volume. If the exchange's trading volume is minimal, it's possible that it won't be able to execute a large enough trade to provide the desired result. As a result, you might want to opt for an exchange with a higher trading volume and better liquidity. This could help you make more money.
5. Keep Transaction Costs In Mind
Nothing beats planning ahead of time when it comes to being strategic. When it comes to cryptocurrency arbitrage trading, you should be aware that any purchases you make will incur some transaction expenses. Hence, you'll need to keep an eye on the transaction prices because they change from time to time.
If you're not careful, you may even lose money without realizing it because your profits aren't enough to cover your transaction costs. So be astute enough to spot this early on and figure out a strategy to profit even after paying your transaction expenses.
Conclusion
If you really want to make it as a newbie in crypto arbitrage trading, you'll need certain tactics to assist you to get through. This is because starting with a blank sheet of paper and expecting great results from a difficult market may result in you losing more money than you anticipated. As a result, this feature has made sure to cover that ground for you by laying out some crypto arbitrage trading tactics.