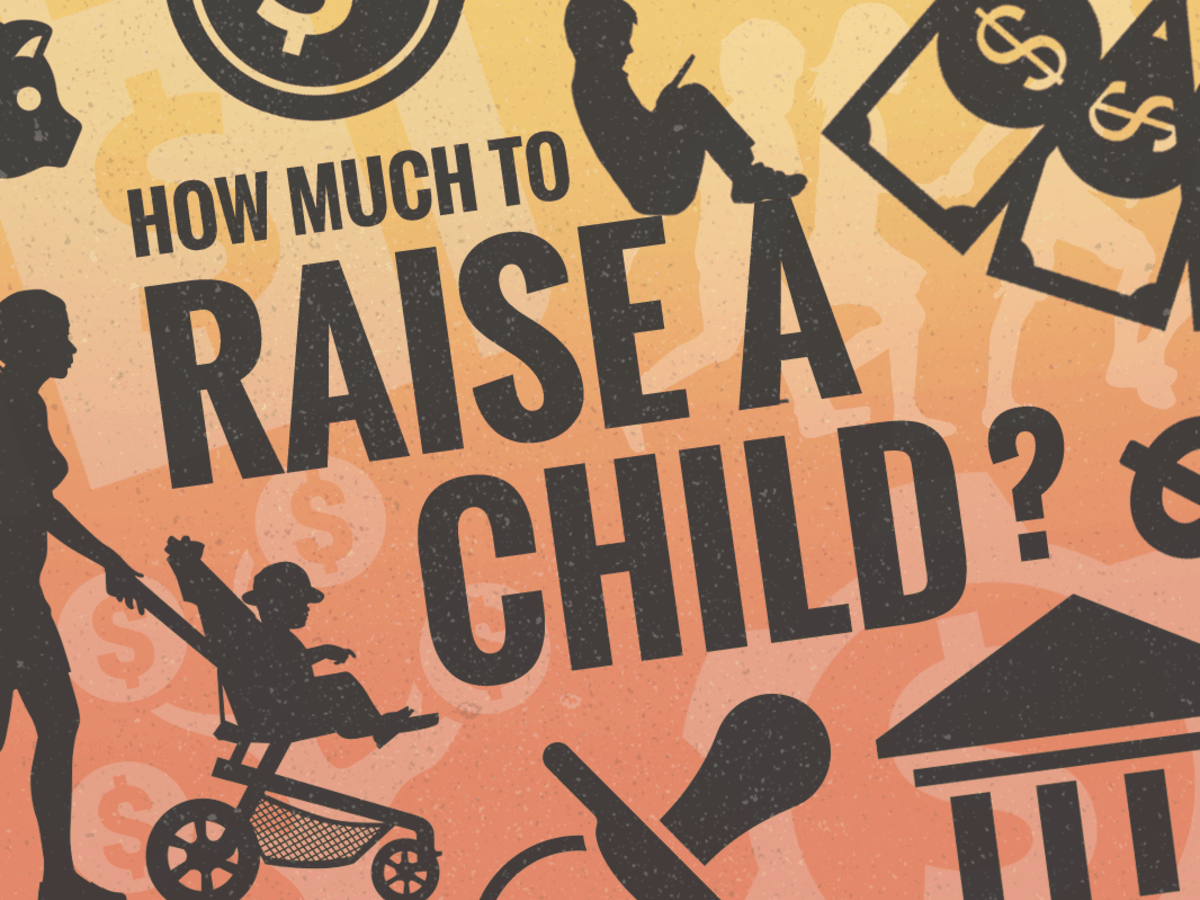 No matter what you do, where you live, or how much you earn, the simple fact is that raising a child in Canada is not cheap. As parents, our main duty is to deliver love, care, and support for our kids, helping to nurture them into well-rounded, civilized human beings. To do this, you must have adequate funds behind you to ensure your kids are well fed, clothed, and kept safe and protected.
In general, it's estimated that you will spend between $10,000 – $15,000 each year on your child until they reach 18. While these numbers may seem alarming, there is financial support available which can be a huge help. To find out more, here is a guide on the costs involved in raising a child and what support is available to you.
Maternity Employment Insurance
If you are in employment, pregnant and need to take maternity leave, Canada allows you to do so for up to 15 weeks. However, depending on how long you've been in your position and how many hours you have worked, you have the option to take up to 63 weeks of maternity leave from your position. Your employer has an obligation to accept you back into your role after this period and provide the same rate of pay.
Maternity employment insurance can be a source of financial support during your time off work. The purpose of employment insurance is to cover 55% of your weekly earnings. However, this stops at $573 a week. If you are taking extended leave from work, your income replacement will decrease to 33% of your weekly earnings, stopping at $343 a week. Parents in Canada are now able to take up to 18 months of maternity leave, with the payments spreading out over this period.
Registered Education Savings Plan
While it's not mandatory to set up a registered education savings plan, many people regard it as a cost towards raising a child in Canada. RESP is a government-sponsored initiative that helps to pay for your kids' future post-secondary education. Each year, you can get $500 for free thanks to the Canadian education savings grant, which will give you a 20% match for the first $2,500 you save up each year until your kids turn 17. Bear in mind, however, that the maximum benefit you can receive is $7,200 per child.
If you're a lower-income family, you may be able to get a higher match and potentially receive $2,000 which can be put towards kick-starting your kids' RESP. If you want to learn more, Wealthsimple has a guide on what a registered education savings plan is, the benefits you can gain, as well as limitations you need to be aware of. Wealthsimple is made up of a group of world-class financial experts who can make your money go further and help you invest and save wisely.
Life Insurance
When bringing a new life into the world, it's normal to put your full focus and concentration in keeping your baby safe and out of harm's way. Having a life insurance policy in place is vital for ensuring your children are financially supported in the event of your passing. Your children will depend on your income to get by, which is why you must have a policy laid out to leave them with enough cash to support themselves until they reach adulthood.
If you are young, fit, and healthy, many life insurance policies open to you will range between $30-50 a month. In general, the amount you pay each month should cover basic costs like your mortgage balance, funeral costs, and post-secondary education costs. In addition to all the day to day costs involved in raising your child, you shouldn't forget about taking out life insurance. You can look online for life insurance quotes to help you get a deal that works well for you. Make sure you have a will written too which will also provide financial security for your children.
Canadian Child Benefit
CCB (Canada Child Benefit) is governed by the CRA (Canada Revenue Agency). Canadian Child Benefit is a tax-free monthly payment given to eligible families to assist in helping with the cost of raising a child under the age of 18. If your child has a disability, the CCB could include child disability benefit. If your children are under six years old, you can receive up to $6,765 a year, whereas children aged between 6 and 17 are entitled to $5,708 per year.
Canada Child Benefit was designed to help lower-income families with day-to-day costs. If you are in a household that earns a significantly higher income, you won't be able to claim as many benefits. With the country currently facing the coronavirus pandemic, the government of Canada continues to provide sufficient support to all families across the nation during these unprecedented times. In May 2020, families who already receive CCB were given a $300 boost per child in addition to their regular payment.
Daycare Costs
Where you live in the country will reflect on how much you pay in daycare costs. While many of us would love nothing more than to spend every waking hour with our children, work commitments are just as important, especially when it comes to keeping your children safe, happy, and healthy. If you and your partner work long hours and you don't have friends or family nearby, putting your child in daycare is a factor you need to consider. There are licensed daycare centres in major cities like Toronto and Montreal which can cost you up to $2,000 each month.
With the costs of raising a child already incredibly high, you may want to consider having one parent stay at home for a longer period. Because of the COVID-19 pandemic, millions of Canadians are working from home already, which may be beneficial if you have recently had a child. While unlicensed home care is considerably cheaper than a licensed daycare, if you've decided on the latter for your child, there are limited spots available, so make sure you put your kid's names on the waiting list as quickly as possible, otherwise, you run the risk of them losing out.
Technology
As your baby grows into a toddler, there are all sorts of equipment and technology you can purchase and make use of to help with their development. Naturally, as your child moves into their teenage years, there are all sorts of gadgets and tech they will want which will have a significant impact on your finances. Whether it's purchasing a television, tablet, or smartphone, you need to factor in these costs. To save money, you may want to consider putting everyone on a family plan.
Clothes
Raising a child from birth through to their 18th birthday is expensive in many ways. One of the main necessities that your kids will need is clothes. While big piles of washing are inevitable, there are ways you can save money on clothing your kids. What you may find surprising is that it can cost roughly $15,000 to clothe your kids from birth to adulthood, and this isn't even factoring in footwear!
If you want to keep costs down, knowing where and when to look for clothes can be a big help. When your child is young, accept and purchase second-hand clothes where you can. Doing so will be an enormous financial help and mean any money you save can be put into other things. As we live in the digital era, your children can benefit from technology. However, that is not to say you have to splurge out on the latest tech. You can purchase second-hand items that work as good as new and won't have too much of an impact on your finances.
Food
We all understand the importance of eating healthily, so when you have children, setting a good example and teaching them to eat well is key for their development. Rather than spending a fortune on processed food, takeout meals, and McDonald's, there are lots of healthy alternatives you can make from scratch in the kitchen which will cost a fraction of the price.
If you enjoy cooking and want to give your kids healthy, nutritious meals, learning the basics when they are young will be a tremendous help, meaning you can whip up tasty meals packed with the nutrients and vitamins they need to grow. It's estimated that the cost of food for children amounts to roughly $1,800 per year. And when you factor in how much food you will need as parents, the total cost can soon add up and be alarming, making it more important than ever to cut corners and cook from scratch.
Bringing a child into the world and raising them to be respectable and hard-working adults takes a lot of time, care, and cash. Having a baby is a decision that shouldn't be taken lightly, especially if your finances are all over the place. Therefore, reading the guide above should give you an idea of the costs involved in raising a child in Canada, as well as what financial aid is in place to support you along the way.