Care services in later life here in the UK are not free unless you have very little in the way of savings and other assets. But if you are a couple then only the finances of the person needing care can be taken into account and if you own your home jointly then it cannot be used to fund care if it is still the home of the other person. However, if someone who lives alone needs care and that care is going to take the form of a residential or nursing care home then the house can be sold to fund the care.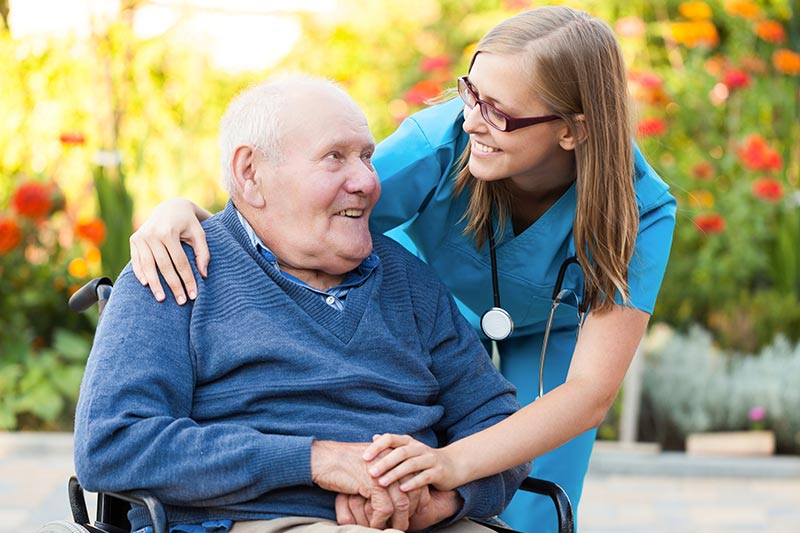 What this means in practise is that most people have to fund part or all of their own elderly care and moving into a residential care home may mean the loss of the family home if the person is widowed.
With live-in care or homecare services you could retain the house and maybe use partial equity release to pay for a carer to come to your home. That way you do not have to leave the place that you have probably lived in for decades and which is full of family memories.
Another increasingly popular option is to make your house pay for it's own upkeep by renting out part of it. Especially useful if you have an existing annex or could easily create one. This trend has clearly been driven by the popularity of AirBnB but could generate enough money to pay for a live-in carer.
If you don't consider your options and make a decision about care before you need it then a crisis situation can arise and you may not have the time or be well enough to make the right decision. That's why planning your own elderly care can give you peace of mind.
Arranging Care
If you want to, or have to, fund your own elderly care or if another family member is doing that for you then you can arrange it privately with a care provider. You can check their ratings first with the Care Quality Commission (CQC), which is the independent regulator of all health and social care services in England. Their website is https://www.cqc.org.uk/ .
If your savings and assets fall below the relevant threshold then your local authority will arrange care for you but you will have very little say in what type of care that might be. Nevertheless, there is pressure on care home places so it is still worth asking about live-in care and homecare services as it may be possible depending on your local authority.
The Cost Of Care
It will come as no surprise that elderly care is expensive whatever type of care you opt for but you can at least be prepared for the expense in advance.
Nursing home care tends to be the most expensive because additional medical help is required so people who need nursing care, for instance, people with advanced dementia, will be paying the most. In a nursing home you receive the usual personal care, meals, accommodation and other services that you would receive in a residential care home in addition to the medical care.
But as research by The Live-in Care Hub has shown well over ninety percent of us don't wish to move in to a nursing home or care home is there is another viable alternative. Fortunately, there is the relatively little known option of live-in care, which is even possible for people with dementia. Price-wise it is similar to residential care.