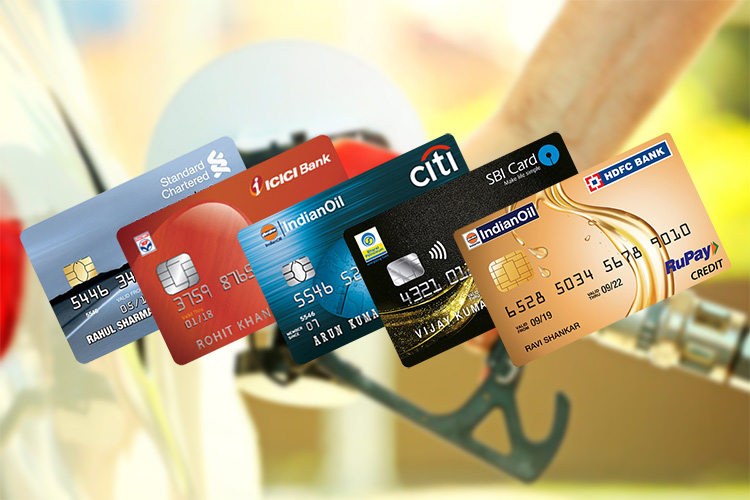 Vehicle fleets can save money on fuel expenses by using a fuel card specifically designed for businesses looking to increase fuel management. Commercial gas cards offer better expense reports generation and help a company reduce cost per gallon fuel expenses. Gas cards are accepted at fuel stations across America for easy access, no upfront fee, and easy payments at the pump.
The more a business can cut back on vehicle expenses, the more money businesses can save. And one way to reduce your fuel expenses is getting a business fuel card. 
Types Of Fuel Credit Cards
First, let's discuss the types of fuel credit cards that you can buy:
1. Business Gas Credit Cards
Oil companies offer credit cards mostly in partnership with banks. They also provide different card options to choose from depending on the gasoline grade. For instance, WEX offers a FlexCard and a FleetCard, and you can choose the one that suits your business better. 
2. Fuel Cards With Cashback
While some fuel cards can be used only at a specific chain of gas stations, other traditional ones can be used at any fuel pump, irrespective of the brand. Such credit cards offer a cashback of two to three percent on every purchase without any brand restrictions. 
Those who have a good credit score can get a verified credit card from the Bank of America. This card is quite easy to get approved, as it requires a security deposit to open an account.
Benefits of Fuel Credit Cards
The key benefit of gas credit cards is that they offer spectacular discounts and rewards for purchases. Here are a few reasons why you should get one for yourself:
1. Sign-Up Bonuses
When you sign up for a fuel credit card, you get initial discounts and a huge sign-up bonus for meeting the minimum spending requirement in the first few months. These sign-up rewards can help you save a lot of bucks while getting fuel for your vehicles.
2. Gas Discounts
If you buy a credit card from a particular gas station, you will always receive some concession or discount while buying fuel from that brand. And considering the energy crunch and high inflation in the market these days, it is quite beneficial to get fuel at lower prices.
3. Rewards
On top of high sign-up bonuses and beginner's discounts, fuel cards keep offering rewards till you continue using them. 
No worries if your extended family lives far away and you need to fill up the gas tank to go and visit them during the holidays. Gas credit cards offer seasonal rewards, holiday discounts, and a lot of other good deals.
Chances are, you will find a money-saving deal for every occasion. And you can use some extra cash in your hand, especially during the holiday season.
How To Get A Fuel Credit Card?
Gas companies offer credit cards to provide customers with a discount while buying fuel. And they do it in partnership with banks, giving the buyers a rebate of five to six percent.
Other than that, you can also get a traditional credit card, which lets you avail of some cash back on every fuel purchase. So, the process is simple – you get a special card from a gas station after filling out forms and showing some documents. Alternatively, you can get a normal credit card from a bank.
The Best Fuel Credit Card For Business Savings
We did some research to find the best fuel credit card to help you save on fuel spending, be it petroleum or diesel. And after considering hundreds of options, WEX came out to be on top due to the following reasons:
1. High Acceptance
There's no benefit to buying fuel credit cards that are accepted only at limited filling stations and service locations. That's where WEX cards stand out from the rest, as they can be used at more than 95% of gas stations all over the country.
On top of that, they are accepted at over 45,000 service stations, no matter which state you travel to. Your truckers and drivers will be able to fulfill the deliveries without worrying about where to fuel up the truck.
2. Excellent discounts and rebates
Who doesn't like saving a few extra bucks? Well, a WEX credit does exactly that. By using the card, you won't just get rebates on gas but on automobile repair parts, hotels, and many more places. So, it is fair to say that you will save up on several aspects of your business spending.
3. Automatic Expense Tracking
No worries if you find tracking your expenses tedious because WEX will take care of it. You can monitor credit card spending through an automatic expense tracker that uses real-time data for accuracy.
4. U.S-Based Service Team
WEX has very helpful customer support, which is there to help you around the clock. If your trucks are stuck at some remote station and the drivers have queries regarding the cards, they can call up the service team without a second thought. The customer team offers excellent management and very short waiting time.
5. Perfectly Secure
Now, we are calling WEX cards perfectly secure for a reason, and that's because they give the user better control over their usage through the following features:
A. Know Who's Spending, When, And Where
Driver PINs offered by WEX can help you track who uses the card, where, when and what services they avail of. This keeps you in the loop and makes it easier for you to keep track of spending.
B. Avoid Wasteful Spending
WEX Fleet cards can help you avoid wasteful spending by letting you set spending limits. You can also authorize the number of times the card can be used in a specific time period.
WEX cards offer amazing deals and discounts. They offer programs to customize spending limits and help rule out wasteful use. All in all, you will be able to cut back on your business spending and save a lot of money. 
So, do consider buying a WEX Fleet card!