In the modern-day economy, business apps are essential tools in organizations' operational quivers. Gone are the days when a company would rely solely on internal accounting software and processes to run its activities.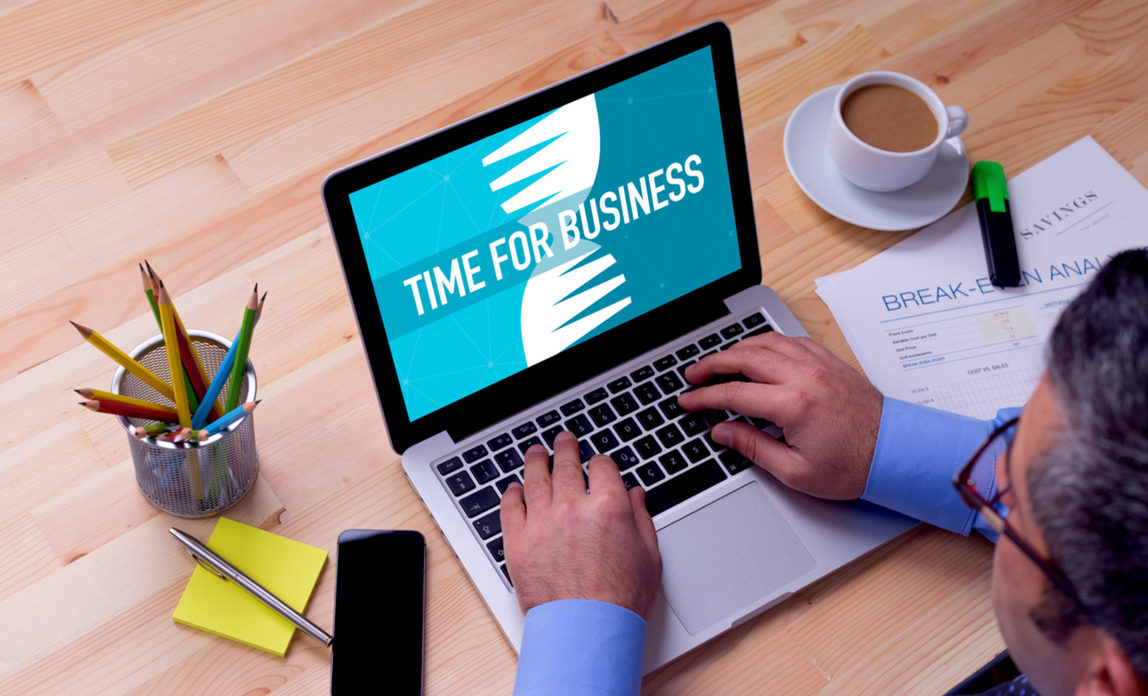 In a global marketplace featuring increased competition, businesses rely on best business intelligence software solutions to do everything from tracking time and managing projects to generating sales, boosting brands, addressing operational risks and improving internal processes though it still pays off to have someone with their online communications degree working for you. Various apps help organizations achieve their goals, including Evernote, FormMobi, Google Drive, LocalVox and Expensify.
Evernote
Evernote enables companies and entrepreneurs to remember noteworthy items, especially salient projects and deadlines. The app maker says the tool helps people recall everything; making life manageable for clients and helping them gather and track pertinent items. With Evernote, users can synchronize all their data in a single place, accessing it on platforms as varied as mobile devices, desktops and tablets. Users also can recall every noteworthy aspect of their business or personal lives, saving exciting bits of content they see online, be they audio, photography or video. With Evernote, users can save their favorite pages, perform better research, work with colleagues and friends, and plan trips effectively.
FormMobi
FormMobi helps businesses and entrepreneurs gathering and distributing data easily from their handheld devices. The app enables users to create, gather and use information—and embed interactive content if needed. Users can customize forms for their mobile devices and add infographic content, such as CAD sketches, video, audio and photographs. FormMobi also enables users to export their information to any format or store it in the cloud. The app provides a comprehensive array of forms for any job or sector, ranging from agriculture and education to government, general business, finance and health care.
Google Drive
According to Google, the Google Drive app provides a safe place for users' stuff. Google Drive indeed gives users peace of mind when it comes to data security, maintenance and archival. With the app, businesses and entrepreneurs can store information and search it fast by recognized patterns in scanned documents and pictures. The app also enables users to view up to .30 file types—including Adobe and HD video—even if users don't have the relevant programs installed on their devices. Other features included in Google Drive range from the ability to work offline to social media sharing and searching archived data.
LocalVox
LocalVox enables small businesses to implement their marketing strategies, including mobile and online promotion tactics. With a button click, app users can publish important information about upcoming events, products, services and promos, doing so across multiple platforms—such as social media, specialized blogs, email newsletters and local directories. LocalVox also helps small businesses with search engine optimization, via its embedded Google Places listings and organic search functionalities.
Expensify
Expensify helps businesses track operating costs and generate expense reports in a timely and interactive manner. The app streamlines the way corporate personnel report expenses, how senior management approves the costs, and the way the expenses ultimately integrate accounting reports. Key features in Expensify include expenses, receipts, administration, compliance and integration. The expenses feature enables users to quickly add cash, debit and credit card purchases, separating billable and reimbursable expenses from non-billable purchases and accounting. The receipts feature helps corporate personnel capture receipt pictures and sales clips, and automatically match receipts to expenses. This is made easy through smart scanning, receipt forwarding and e-receipt functionality. With the administration feature, users can approve expenses and effectively integrate expense data into accounting reports.