These days, there's no shortage of options when you need a landing page for your digital marketing campaign. Sites come at you from all angles, promising to make your landing page generation as easy as possible, and for the most part, these sites help. If you're not a web designer, and you need to get value from your AdWords campaign, landing page creator programs can help you build and manage landing pages for your campaigns that are easier to manage than trying to organize them alone.
But which service is the best? Today, we discuss this by comparing three of the industry heavyweights: Rallymind v. Clickfunnels v. Instapage.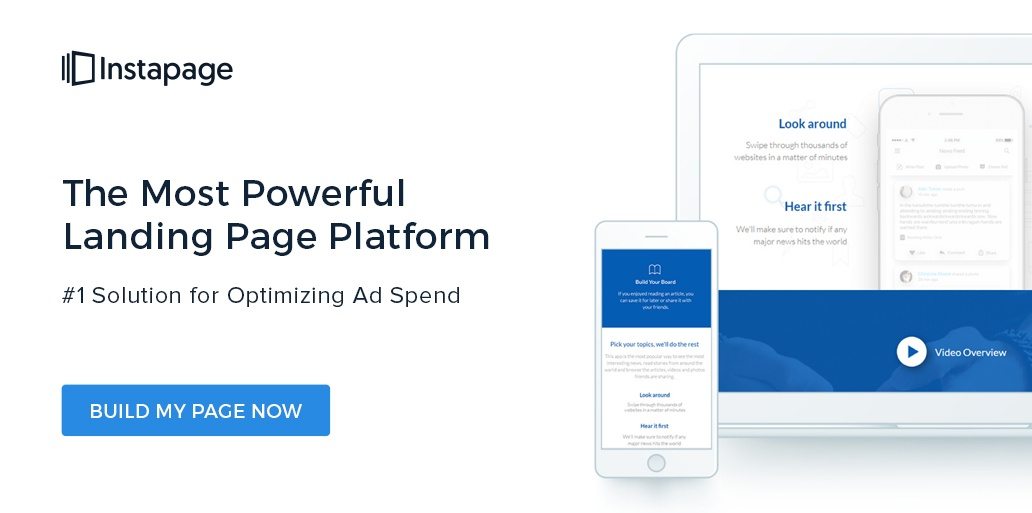 Instapage
We'll start with Instapage first because it's basically your standard landing page builder. Instapage is for clients who have experience with ad campaigns and landing pages and simply need a faster way to build them. If it's your first campaign, Instapage might be a bit confusing for you, since it focuses on marketing software integration and the ability to add custom code more than simply generating and organizing landing pages.
The service boasts up to 200 templates and plenty of images and custom personalization to make your landing pages stand out.
ClickFunnels
On the other side of the spectrum, ClickFunnels is clearly marketing its service to business owners without much experience on the digital side of things; people without web design experience who may be frustrated that their ideas aren't being conveyed in theirIt landing pages.
For this reason, ClickFunnels makes it very easy to set up landing pages for your campaigns, even if you have very little experience with digital tools. It boasts features such as simple drag and drop page organization and the choice of classifying landing pages as squeeze pages, reverse squeeze pages, and more.
RallyMind
RallyMind is a landing page service for businesses that run campaigns on a large scale. Let's say you own a sporting goods store and you have a different AdWords campaign for every individual item in your store. That means that you'll have to have a landing page for each item. But if your store has multiple locations, you might opt to build a landing page for every item and every location. Depending on the number of permutations with items x locations, this may be hundreds or even thousands of landing pages.
RallyMind gives marketers the ability to build landing pages according to a template and manage them via a simple Google Spreadsheet.
So Which One is the Best?
The answer isn't as straightforward as simply crowning one landing page builder over the others, as different builders can be optimal for different uses. For example, if you're not experienced in digital marketing campaigns and you want a simple way to build a landing page for your first few campaigns, ClickFunnel is probably going to work better for you. If you're a little more experienced, InstaPage will give you the features that you're probably looking for.
If you're building landing pages on a large scale, RallyMind is the only page builder that supports hundreds, even thousands, of pages on one platform. While other services struggle to manage more than 10 or 20, RallyMind makes it extremely easy to manage any quantity of landing pages for countless campaigns in a single spreadsheet.