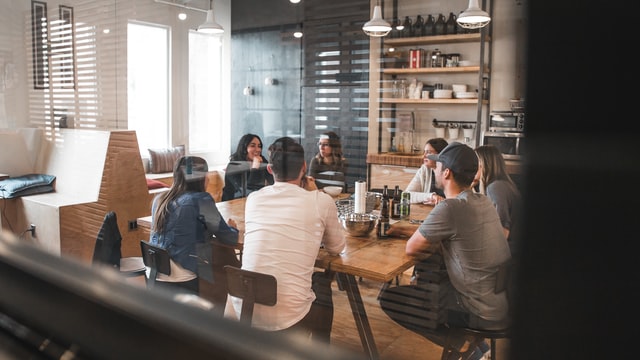 As an early-stage entrepreneur, your goal is to grow your business quickly. Starting a business is time-consuming; from managing projects, customer expectations, to handling finances, emails, and addressing issues, the list goes on and on.
While there's no exact recipe for success, listed below are steps you can undertake to scale your business rapidly.
#1 Outsource critical processes
Most early-stage businesses strive for a leaner business model and are run by a small number of key employees who often end up with a heavy workload. With capital usually lacking in start-ups, team members take on too much responsibility at work to reduce expenses. Overwhelming workloads lead to burnouts and increase chances of errors and accidents on the job.
That said, if you've reached the point where your business processes become strained and the quality of work starts tapering off, you should look into outsourcing.
Being able to outsource certain administrative processes and roles can create a great advantage for small businesses and start-ups. Recent findings obtained from a Clutch survey have shown that almost 37% of small businesses outsourced at least one important business process, and 52% reported that they plan on doing so in the future.
Running a business is never cheap, think of tech solutions and infrastructure, hardware, software, office space, hiring employees, and several other things that are essential for running your business.
Outsourcing critical processes will enable your early-stage business to save money whilst also reducing and managing the workload of employees so they are able to focus entirely on the business processes they're qualified for and are best suited to perform.
#2 Manage equity like a pro
While most of your energy and focus is concentrated on growing your business, you also need to focus on your equity management. Managing your equity is especially important at the point where your business starts attracting investors.
For instance, the savviest investors will seek answers to two questions: Is your start-up poised for future growth? And is there an exit strategy that will allow me to profit on my investment? If the answer is no to both of these questions, you're going to have trouble funding your business. If the answer is yes, you should immediately consider a strategy to allocate equity in a smart, reasonable manner while still retaining control. In most cases, you would adhere to the following rules:
Avoid even splits
Vest founder shares
Diligently manage your cap table
Cap table management is one of the most important aspects of equity management for early-stage business owners. That said, you can easily put yourself in a compromising situation if you're not careful. A commonly used method to manage your cap table is by:
Centralising your data
Knowing your founders
Regularly reviewing cap table
#3 Hire an accountant
Keeping your business up and running whilst managing the financials is one of the hardest things for most fledgling start-ups – especially if number-crunching isn't your favourite activity.
While there are plenty of user-friendly bookkeeping apps and platforms that can help you track the cash flow, organise records, send automated invoice reminders and whatnot, it's still important to speak to a professional bookkeeper or a bank manager.
At first, managing the financials by yourself would most likely be quite easy. As the business scales, the financial process will become increasingly complicated and hiring a professional will help you save time on complex financial tasks so that you can focus on expanding your business again.
A professional accountant can help you plan and budget for the year and provide you tailored & technical advice to boost your profits. In addition to saving time and money, a bookkeeper will make sure the taxation process is properly dealt with to avoid unpleasant surprises in the future.
#4 Boost your interpersonal communication skills
To scale your business and to retain existing customers and investors, it is important to invest in building sound, long-term business relationships. This means you need to do more than just respond to emails on time or be polite during phone calls.
Having great interpersonal communication skills can help you create a relationship with new and potential customers allowing you to provide a more personalised and appealing customer experience. A recent survey shows that 86% of customers claim their preferences are just as important as the actual service or product they purchase.
That said, you're not only required to provide the service or product your customers need, but you must also deliver a great end-to-end experience across every interaction. When people begin to favour your business over all other available options, it means you've developed brand loyalty. Potential customers no longer need to be convinced as they prefer the customer experience your business offers and the quality of your services & products.
However, as businesses scale, one of the biggest mistakes is forgetting to build and manage customer relationships. Make sure you avoid making that mistake by treating your customers as a number instead of a person, especially if you want your business to expand. Remember, your network is your net worth.