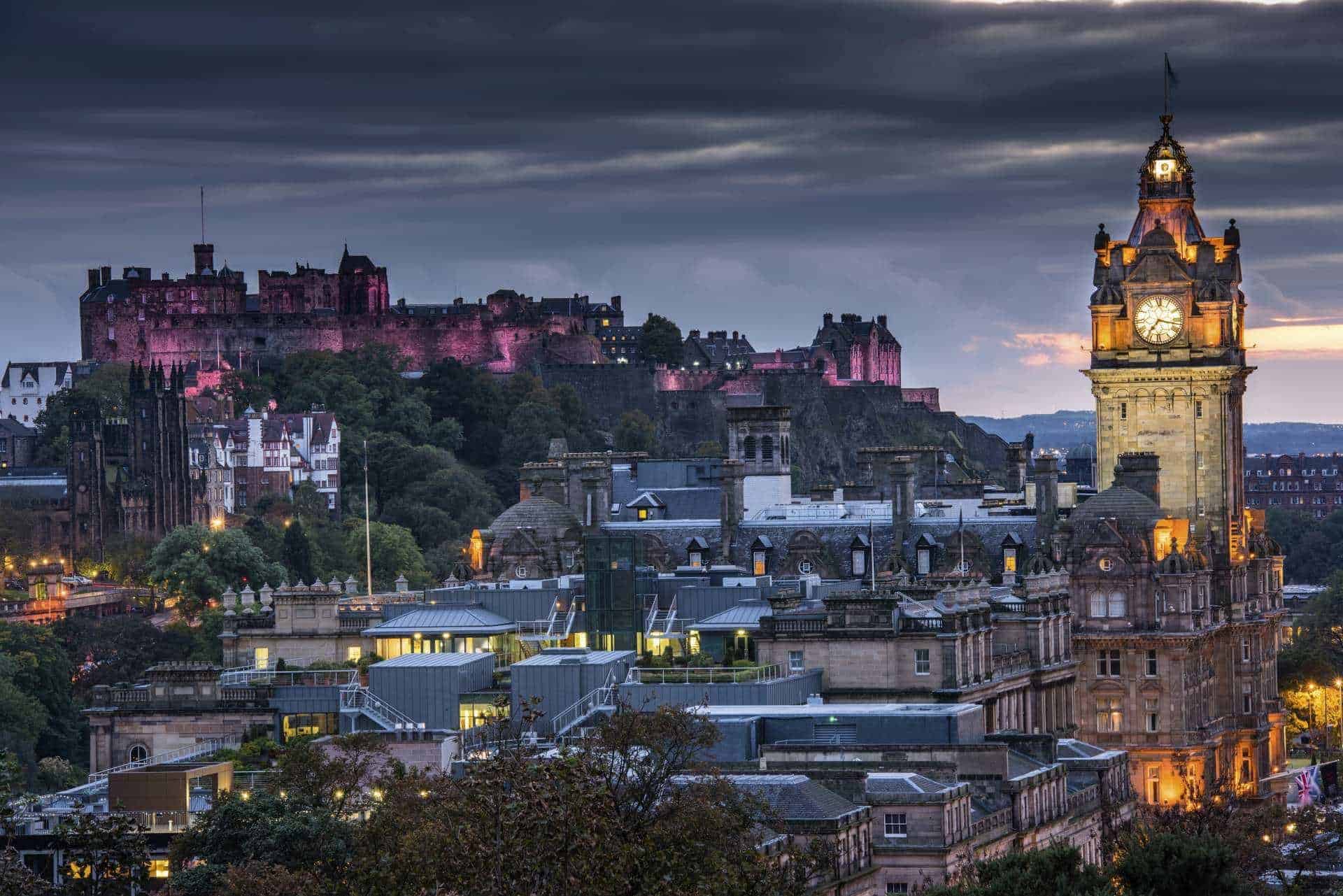 Ah, Edinburgh…
Athens of the North, internationally renowned cultural centre, Britain's most beautiful city and a capital of the mind that captures the mind and captivates the heart of all who visit or abide there.
With plenty of pleasant green spaces, a bustling economy and high-end housing, it's also one of Europe's most desirable places to live, while events like the Festival Fringe, Military Tattoo and the Hogmanay (New Year) celebrations mean that there's entertainment aplenty.
If you're lucky enough to live in Edinburgh, we wouldn't blame you if you rarely want to stray far from your classy home city.
But if you do need to travel for work or pleasure, you probably want to save some pennies while doing so – which his exactly why you'll absolutely adore these five tips for thrifty travellers.
1. Cheap trains from Edinburgh
There are several train stations in and around Edinburgh, but the main hub is Waverley – it's the most reliable starting point for journeys to the rest of Scotland and all corners of the UK at large.
And by browsing around online, you'll often find bargain deals on tickets. For instance, there are cheap fares from Edinburgh to York and elsewhere on train comparison site Omio.co.uk.
2. Bargain buses from Edinburgh
If you've not been on a bus for a while, it might be more comfortable than you remember. And although journey times are naturally longer than via air, it's one of the cheapest ways to travel the length of Britain.
For instance, book ahead on CheckMyBus.co.uk and you can bag a return ticket from Edinburgh to London for just over £20 at the time of writing.
3. Low-cost luggage in Edinburgh
When you need attractive yet affordable luggage for your impending trip, there are many Edinburgh emporiums that can satisfy your needs.
But perhaps none is better than TK Maxx. The city centre branch is found close to St Andrew's Square at 6 South St David's Street and you'll find cut-price luggage from brands like Antler, Timberland and Gino Ferrari.
4. Economical airport lounge access in Edinburgh
There's only one thing better than enjoying the luxe delights of No 1 Lounges in Edinburgh Airport and that's sampling the same comfy seats, cool cocktails, brilliant beers and fine food for a fraction of the usual price – thanks to your membership of an exclusive yet accessible members club.
This is perfectly possible when you sign up to LoungeBuddy.co.uk – check it out for details.
5. Reasonable Edinburgh airport parking
Whether you're travelling solo and need to chill out or want a calm environment for your kids or elderly relatives, getting to the airport in your own car is sometimes preferable to catching public transport.
So reserve reasonably-priced airport parking at Edinburgh with Looking4.com ahead of time for the perfect start to a stress-free trip – you won't regret it.
That's our list! Share your own Edinburgh traveller tips in the comments section!