In the Autumn budget plans, Phillip Hammond, the Chancellor of the Exchequer, has announced plans to attempt to wipe out the dominance of the payday loan industry. He has announced that they will create a no-interest loan scheme in order to do this.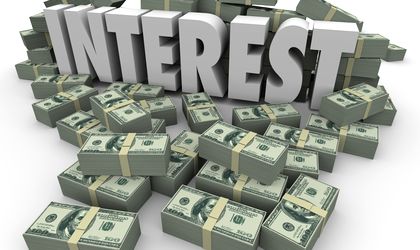 This scheme will be offered to over 3 million people who are on low incomes in the UK and is similar to one that was offered in Australia. As reported by the Australian Government, this programme officially helped 4 in 5 people to stop using payday lenders. The scheme will attempt to lower the cost of debts that people have accumulated as a result of borrowing from high-cost credit lenders. It will also aim to provide a much cheaper, more affordable substitute to payday lenders. Another objective of the scheme is to aid people in society from ending up in debts that they are unable and preventing them from turning to loan sharks to pay off the extortionate amounts that they might owe.
In order to get help with this project, and to ensure that it goes the best way possible, Phillip Hammond will aim to get support for this scheme, by teaming up with others. This support will come from debt charities, banks and other lenders.
Also in the Autumn Budget, The Treasury has said that in 2019 there will be a survey that will take place in order to test the likelihood of this scheme working as well as a pilot scheme to physically test how successful it will be before it actually occurs. As well as this, they have said that they will provide £2 million to help design these plans in order to try and entirely wipe out loan sharks which are often illegal.
Furthermore, grants will be provided to many entrepreneurs that are involved in the technology industry. This will act as an incentive for them to create cheaper, legitimate substitutes for people who are no longer willing to borrow from payday lenders. Another aim that Phillip Hammond has laid out, is to extend the amount of time given to customers when trying to settle their debts before creditors can take action against them. This is known as the 'breathing period' and Hammond plans to extend this from 6 weeks to 3 months.
This plan as set out in the Autumn Budget, also takes place after the recent shutdown of Wonga in August. They were the largest payday lender and after receiving huge amounts of critisicims for mis-selling loans to many customers, they went into administration. Another reason for the demise of Wonga, was due to the fact that in recent years there has been a huge number of claims for compensation that have been made against them.
Elsewhere, traditional short term loans have pivoted their loan proposition away from payday products to more personal loans, with lenders such as Cashfloat and MY JAR now offering loans repaid over 12 and 24 months. This should give customers more flexibility when repaying their loans through staggered repayments and alleviate the problems associated with high cost short term borrowing.