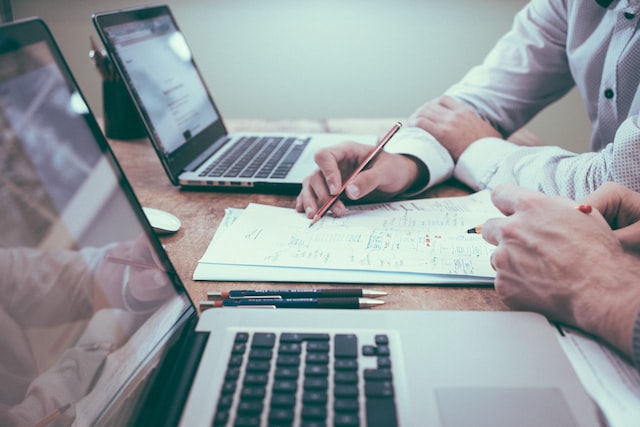 A positive cash flow is critical to the success of your business. However, macroeconomic problems, natural disasters, and organizational issues cause cash flow problems, leading to business failure. According to a Business Insider report, around 82% of businesses collapse due to cash flow problems. For this reason, it is vital to create a cash flow crisis mitigation strategy. Read on for five tips for overcoming cash flow problems to help your organization survive economic turmoils and improve its cash position.
1. Create an emergency reserve fund
Like owning a car or house, owning a business comes with the risk of unanticipated costs. This could be repair and maintenance expenses or bills, which can significantly impact your cash flow. If you do not have an emergency fund, unexpected costs could compromise your organization's everyday operations. Consider paying for insurance or creating an emergency reserve fund to safeguard your small business.
2. Reconcile bank statements to cash accounts
Be sure to reconcile cash balances to external sources, such as bank statements. Review your account balances frequently and investigate and solve any discrepancies. To mitigate employee fraud and prevent misappropriation, consider separating duties between those who handle cash and those recording transactions. Alternatively, hire a virtual CFO to ensure accounting accuracy, speed up reporting, and improve cash flow.
3. Speed up your organization's receivables
One of the most effective ways to overcome a cash flow crisis is to accelerate your receivables. The faster cash flows into the business, the faster you can get solutions to your cash flow problems. The following are ways to speed up your organization's receivables:
Send invoices frequently, and do not wait until you complete a project to send invoices. Invoice your clients weekly or biweekly to cater to the services rendered up to that specific point.

Request new clients to make partial payments upfront or to give deposits

Offer additional payment methods to make it convenient for clients to pay

Ask past-due clients to make partial payments
4. Consider lender financing
A cash flow crisis occurs when more money flows out of the business than into the company. An effective way to overcome this issue is to develop strategies to bring more cash into the organization. This includes taking out a business loan or credit card advance.
However, research the various lender financing options and understand the interest rates before applying for a business loan. You should also solve any inherent problems causing cash flow issues before borrowing to avoid worsening the situation in the future.
5. Negotiate payments
Keep cash in your pocket for an extended period by processing payments slowly. Explore payment terms to identify the best candidates for this strategy. Be careful to avoid picking up penalties and late payment charges.
Before delaying payments, ensure you also evaluate the relationship with your suppliers. The last thing you want is to make your approach hurt the supplier's willingness to partner with you or offer favorable product terms.
Endnote
Developing strategies to overcome cash flow crisis is vital to controlling your business and managing unanticipated expenses. Be sure to create an emergency reserve fund, speed up your receivables, consider lender financing, negotiate payments and reconcile cash accounts to bank statements to overcome a cash flow crisis.